IRONHEART
"5 stars" – Daily Express
Ironheart could save humanity . . . or destroy it forever. A classic action-adventure novel for fans of C. S. Lewis, Philip Pullman and Steven Spielberg films 'First comes the iron and then comes the snow, and then comes the winter when nothing will grow.'

Since her father went missing while prospecting for oil in Siberia, life has been tougher than ever for India Bentley. Little does she know that he was actually searching for Ironheart, a legendary fortress containing the secrets of the old world. A place some say could save humanity . . . or destroy the world.

Along with tech-hunter Verity Brown and her android, Calculus, a killer from the old world turned protector in the new, India must make the journey to remote Siberia to try to find her father and finish his work. But there are others fighting to find Ironheart too – and they have very different goals in mind.

If India fails, it won't just be her father who pays the price. It will cost her the Earth.
---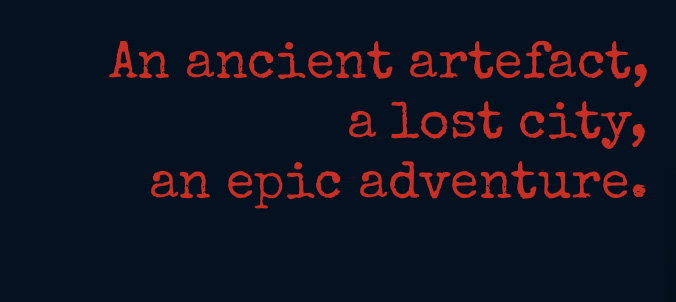 BLOODSTONE
"Are you afraid of the darkness?" said the spectre. "You should be. Everyone would be afraid of the dark if they knew what lived there."

A year after Ironheart, India is now Verity Brown's assistant and haunted by the memory of her dead friend, Calculus. To find some answers, she joins forces with the eccentric Professor Evelyn Moon in an attempt to unravel a mystery deep beneath the Antarctic ice caps. But others are also hunting for the secret and India must stay one step ahead of the evil tech-lord, Lady Fang and her cybernetic hellhound that threatens to tear her to pieces.

The scene is set for a dramatic chase across the southern oceans and a search for an ancient lost city. But all is not what it seems and what really lies beneath the ice caps of Antarctica will change their lives forever.
---
Reviews
***** IRONHEART Five Stars - Daily Express
The book is impossible to put down, every time you get to the end of a chapter you think I've got to stop reading, I need to do my homework, but you only manage to tear yourself away after another three chapters
It's difficult to choose my favourite part because it's all so good…
This is just the sort of post-apocalyptic read I have been looking for – for yonks! Which explains why I finished it in one day
Exciting and fast-moving fantasy
I liked it because there are so many twists and turns in the plot
I can't wait to read about more of India's adventures
I cannot wait for the sequel to come out in January 2015
Subscribe to my mailing list for up to date news from AB HQ